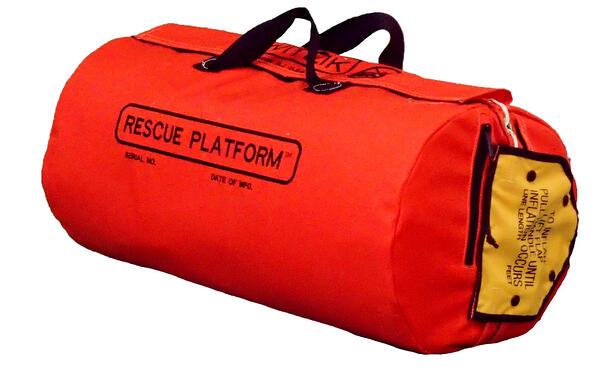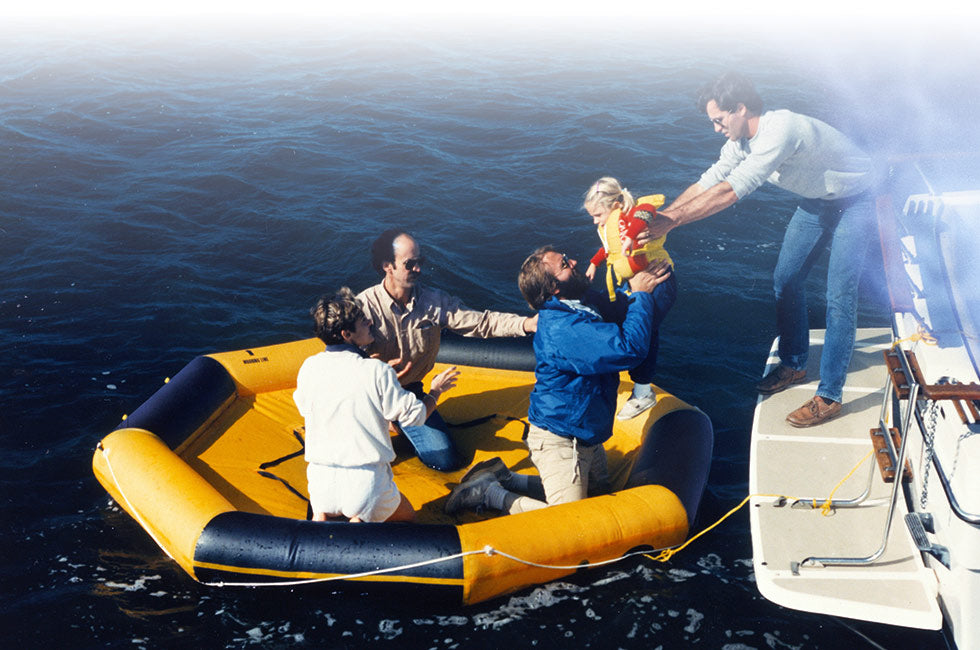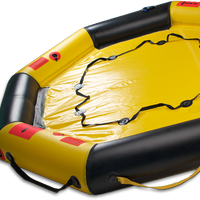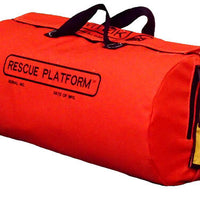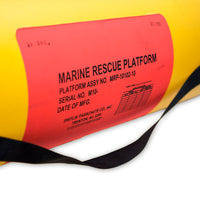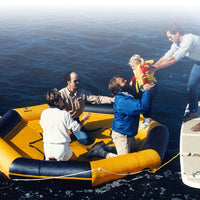 MRP-10 - Inflatable Marine Rescue Platform
Marine Rescue Platform

The SWITLIK MRP-10 Inflatable Marine Rescue Platform is an ideal product for getting multiple people to safety in a marine emergency. The quickly deployed and easy to board MRP-10 aids in getting large groups of distressed victims safely out of the water or down off a boat as quickly as possible. 
The SWITLIK MRP-10 Inflatable Marine Rescue Platform is the rescue tool of choice by search and rescue teams and first responders around the world.
  All Title 14 CFR part 139 certified airports wanting to comply with the equipment requirement in the FAA 150/5210-13C water rescue circular can now do so with the Switlik MRP-10.
Dual Chamber configuration
100% reversible with lifelines on inner and outer tubes allowing large groups to simply board the unit no matter which way it inflates
Nylon-HD
(840 denier) Buoyancy Tubes Coated on Both Sides with Abrasion Resistant Urethane featuring over-lapped seams taped inside and out
Water activated exterior lights
Reflective patches
Air-Charge Inflation System
Heat Sealed Technology
5-Year Service Interval
Specifications are subject to change without notice.
Raft Capacity:

10 people

Weight:

38 lbs. (17.27 kg.)

Shipping Weight:

43 lbs. (19.54 kg.)

Shipping Dimensions:

27in. L x 17 in. W x 17 in. H

Soft Valise Case:

Dimensions:

24 in. L x 12 in DIA

Material:

1000 Denier Cordura™

10 Person Rescue Platform:

Buoyancy Tube Diameter:

12 in. (30.48 cm.)

Freeboard:

12 in. (30.48 cm.)

Inflated Raft Dimensions:

114" x 105" (9.5' x 8.75')

Floor Area (Total):

37.7 sq. ft (3.5 sq. m).

Floor Area (Per Person):

3.77 sq.ft (.35 sq. m)

Buoyancy in Salt Water:

Total: 1,306 lbs (592.39 kg.)

Operating Pressure:

2 p.s.i.

Operating Temperature Range:

+10°F to +140°F (-12°C and +60°C)

Inflation system:

Air Charge Inflation

Buoyancy tube fabric:

16 oz./sq.yd. Urethane Coated Nylon Base Cloth.
(Exceeds MIL-C-17415-16AA)
Weight may vary depending upon options.

Soft Valise dimensions may vary from those indicated depending upon options
Standard Equipment
Water Activated Exterior Locator Lights (2 ea.)

Sea Anchor (automatically deployed)

(3 ea.)

Mooring Line (30 ft)

Heaving Ring and Line

Raft Use Instructions

Floating Knife

(2 ea.)

Utility Bag

Waterproof Flashlight

Repair Clamps (2 ea.)

Manual Inflation Pump
| | | |
| --- | --- | --- |
| Model | Part # | Description |
| MRP-10S | MRP-10101-201 | Marine Rescue Platform, Soft Valise |