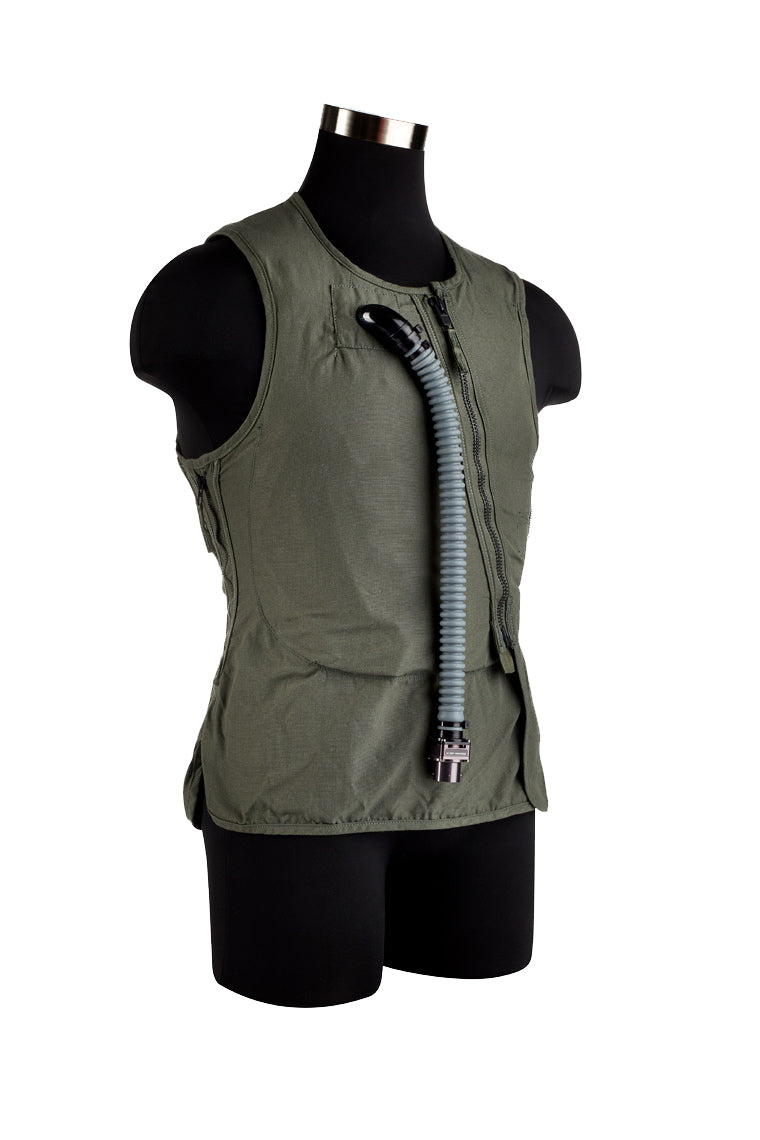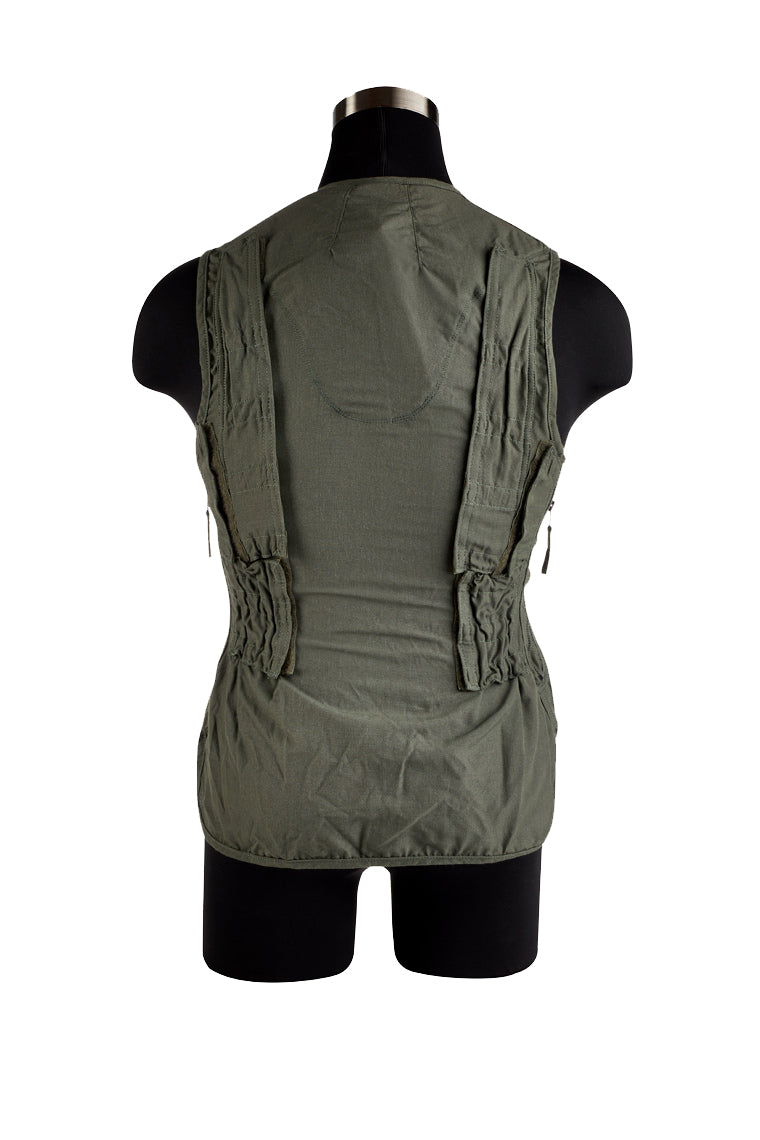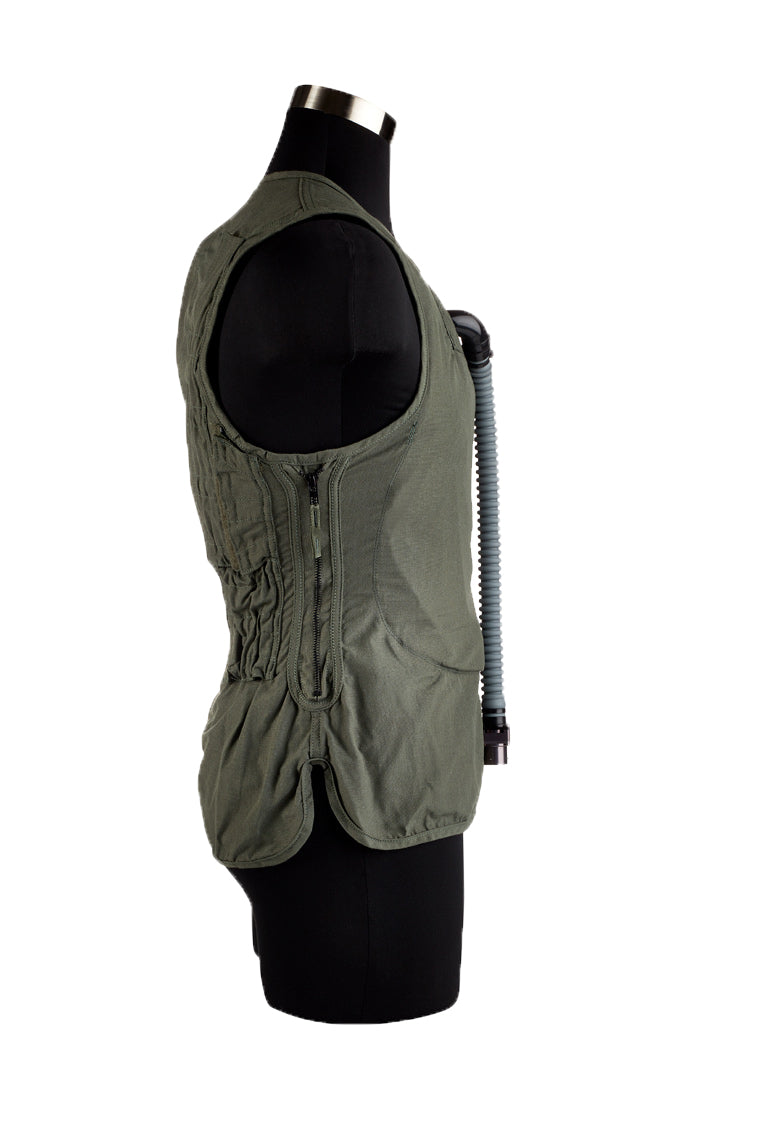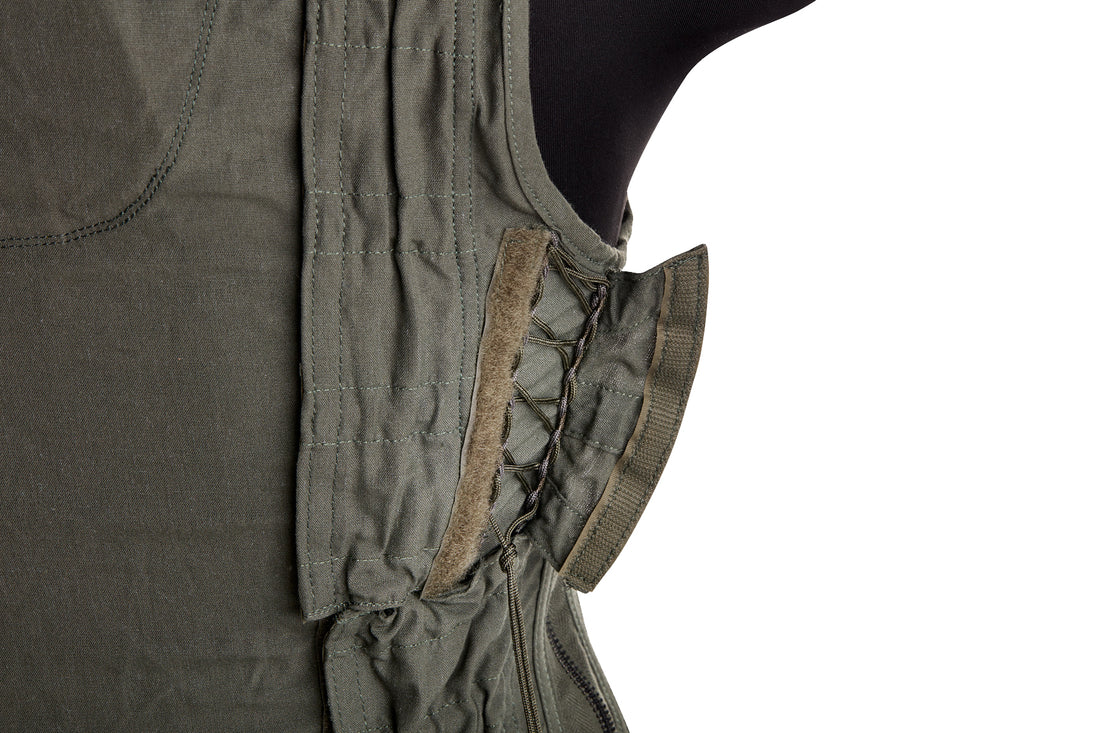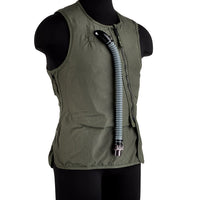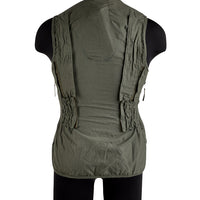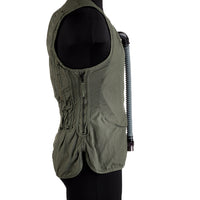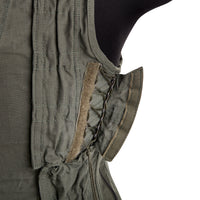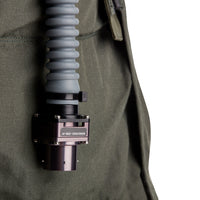 CSU-17 /P - Anti-Gravity Suit
Anti-G Vest

For improved tolerance to high-G maneuvers: The CSU-17/P is an upper-body anti-gravity vest for high-performance tactical jet aircraft (F-15, F-16, F-22 Raptor). Originally designed as part of the USAF COMBAT EDGE system.

Includes vest, hose and valve assembly
Front and side zipper fasteners.
Cord lacing fit adjustment with lacing covers.
| | |
| --- | --- |
| Shell Fabric: | FR Aramid Cloth |
| Color: | Sage Green |
| Bladder Fabric: | Polyurethane Coated Nylon |
| | | |
| --- | --- | --- |
| | F-15 and F-16 Aircraft | |
| Size | P/N | NSN |
| Small | F148-1220-1 | 8475-01-316-7748 |
| Medium | F148-1220-2 | 8475-01-316-7749  |
| Large | F148-1220-3 | 8475-01-316-9904  |
| Extra-Large | F148-1220-4 | 8475-01-316-7750 |
| | F-22 Aircraft | |
| Small | F148-1220-5 | 8475-01-642-8222 |
| Medium | F148-1220-6 | 8475-01-642-8224 |
| Large | F148-1220-7 | 8475-01-642-8228 |
| Extra-Large | F148-1220-8 | 8475-01-642-8229 |