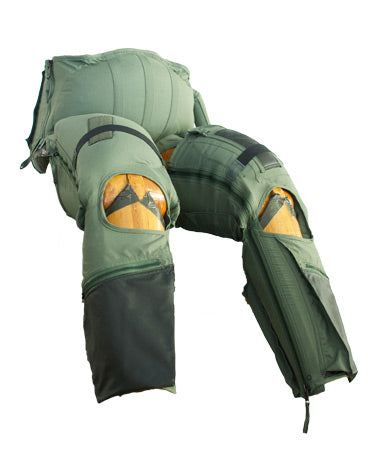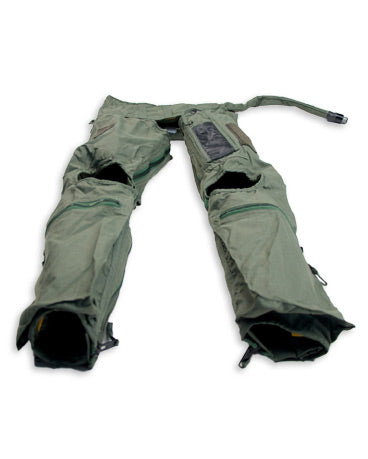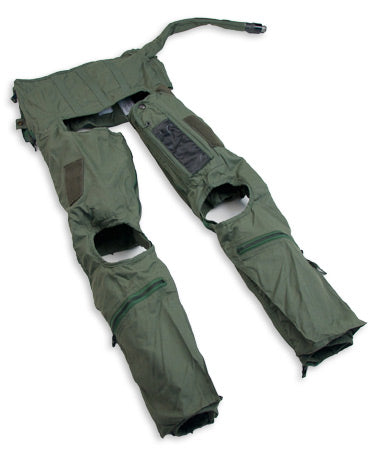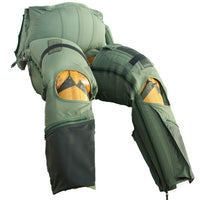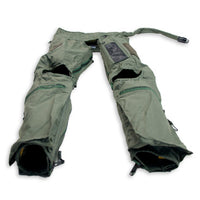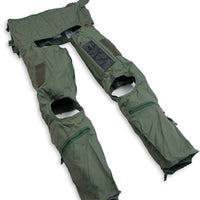 CSU-15 A/P - Anti-Gravity Suit
U.S. Navy & Marine Corps Anti-G Suit

Reliable blackout protection for aviators.
The CSU-15A/P is a U.S. Navy and Marine Corps Anti-G suit worn by aviators of high performance aircraft to counteract the effects of G forces. It is a wraparound garment with an internal inflatable bladder which compresses the waist and legs of the wearer during G induced flying maneuvers.

Bladders located at the abdomen, thighs and calf area.
Waist and leg entrance zipper fasteners.
Cord lacing fit adjustment with lacing covers.
Detachable leg pockets.
Leather reinforced patches.
Available in 7 sizes and lengths.
MIL-Spec:

MIL-DTL-81905F

Shell Fabric:

FR Aramid Cloth

Color:

Freedom Sage

Bladder Fabric:

Polyurethane Coated Nylon

NSN's:

8475-01-536-7179 (small-regular)
8475-01-536-7181 (small-long)
8475-01-536-7180 (medium-regular)
8475-01-536-7182 (medium-long)
8475-01-536-7183 (large-regular)
8475-01-536-7185 (large-long)
8475-01-536-7188 (large-Xlong)