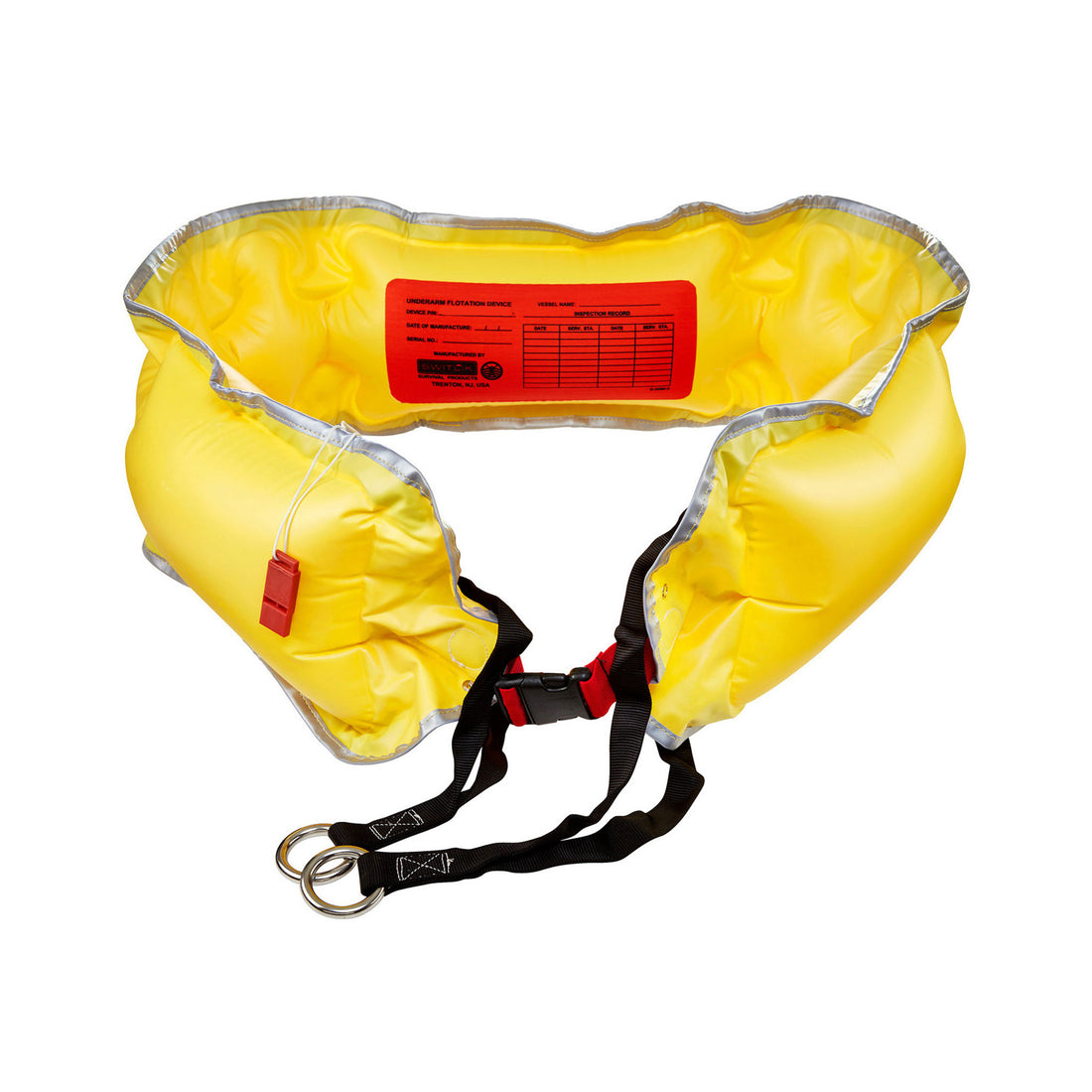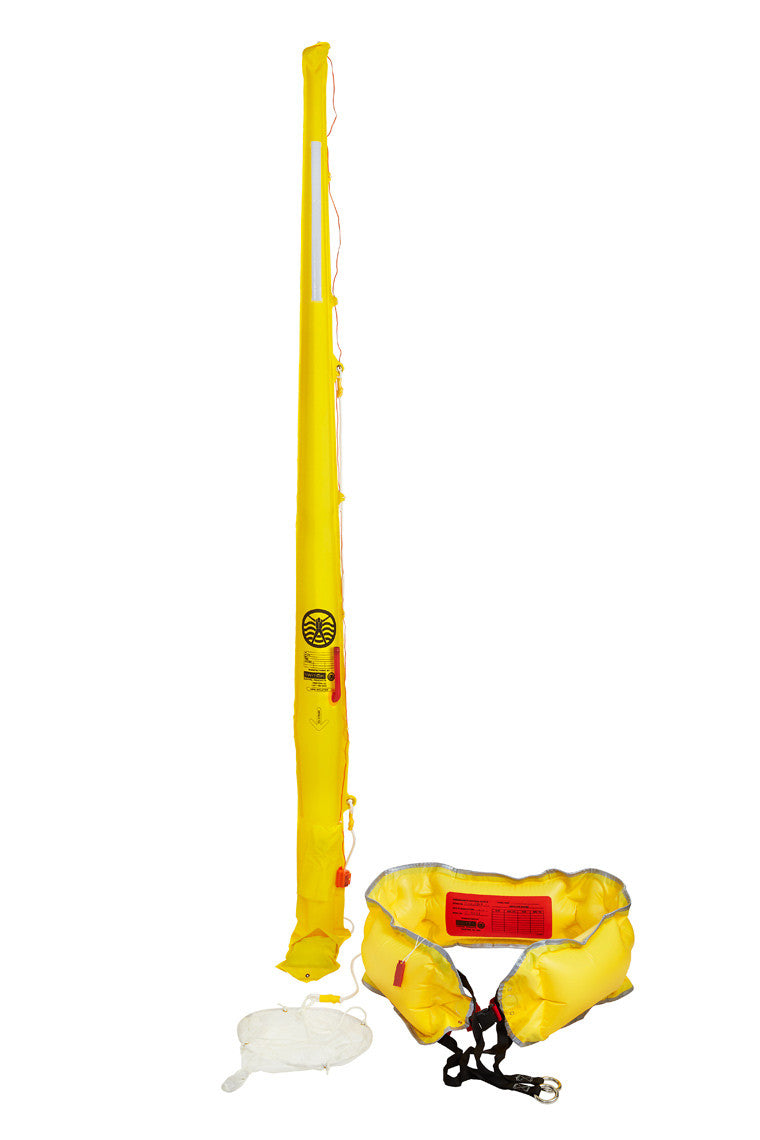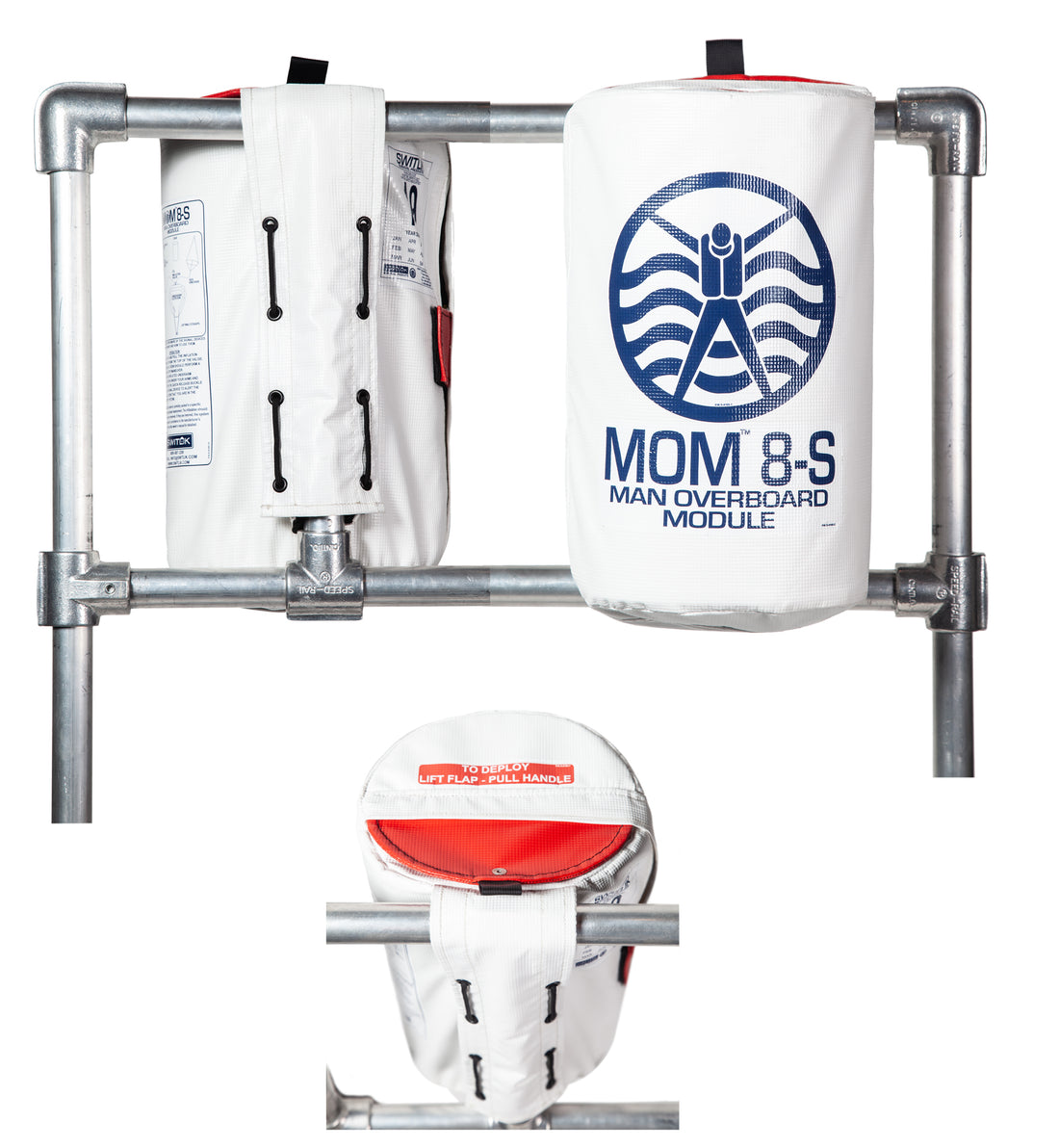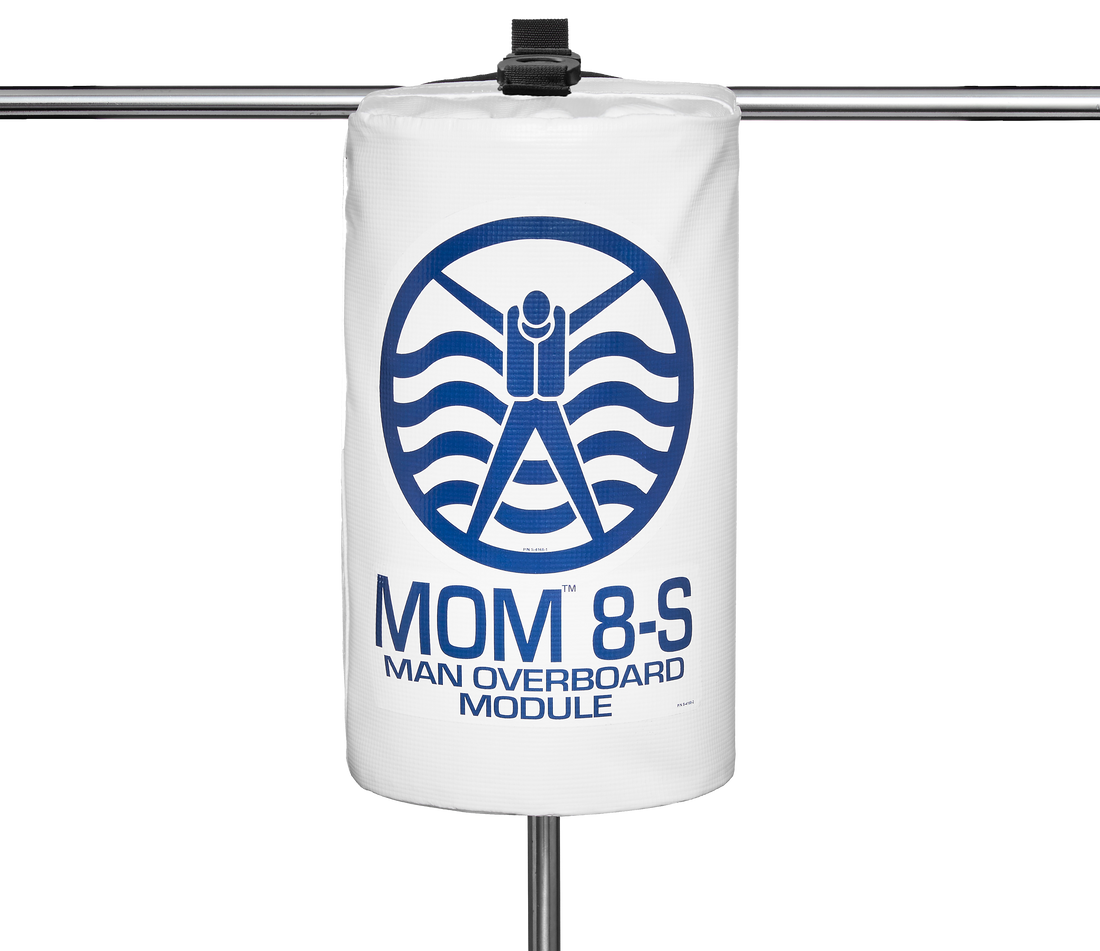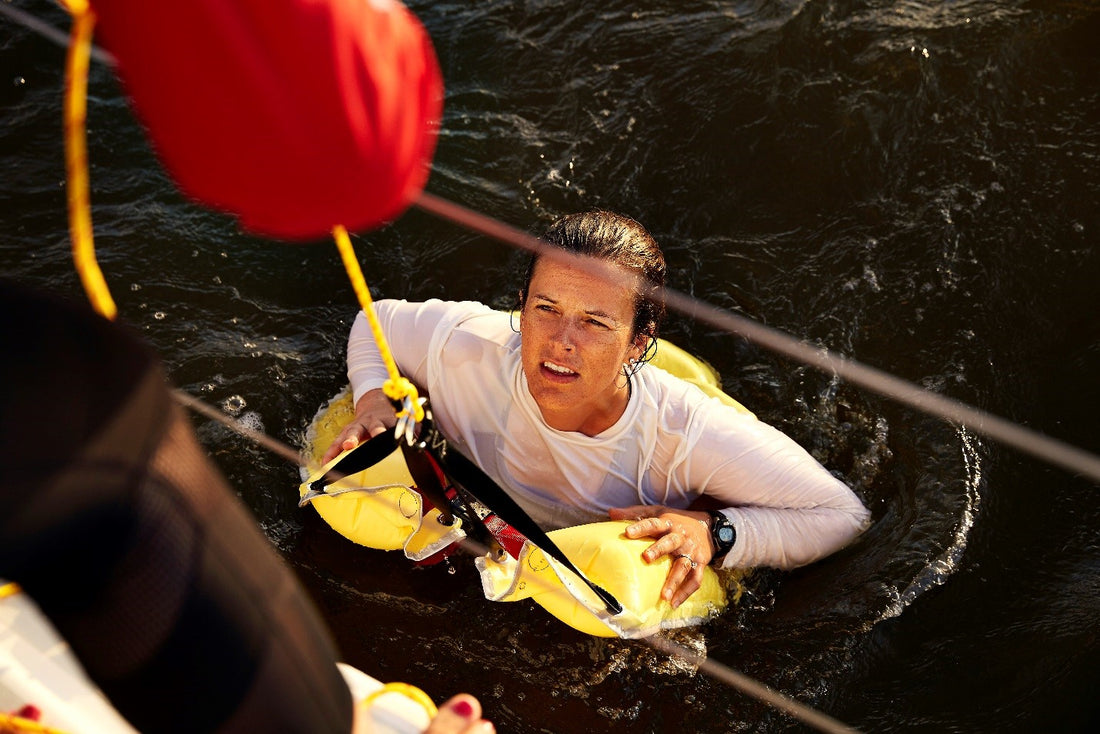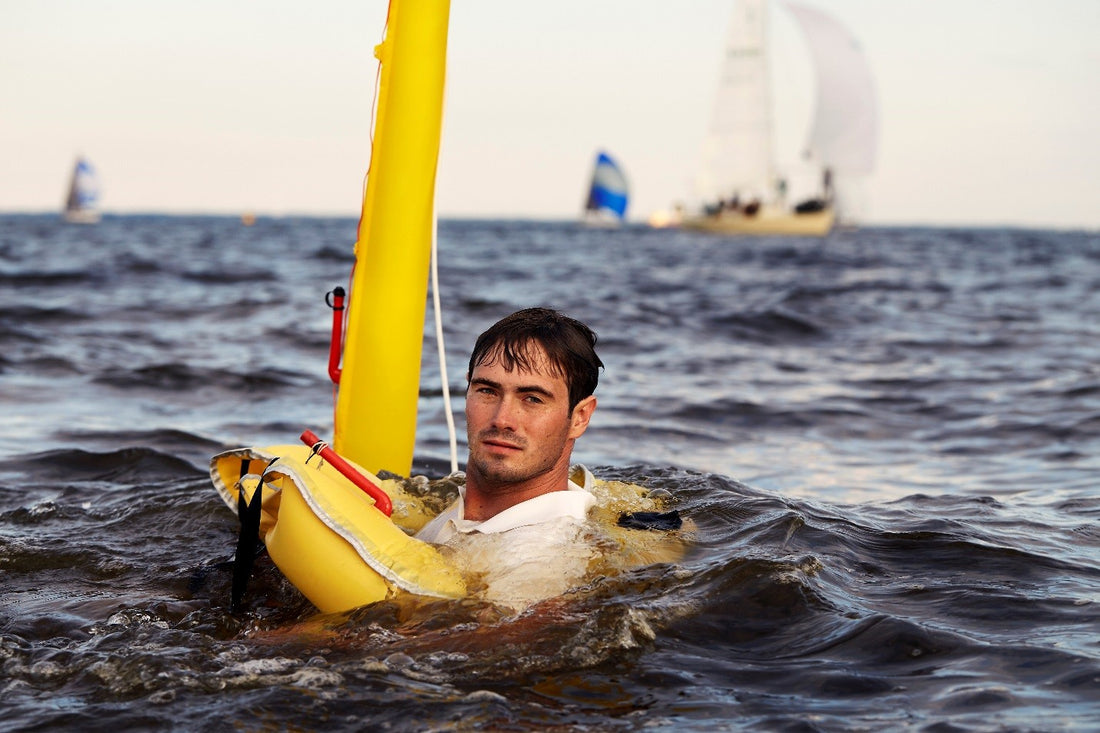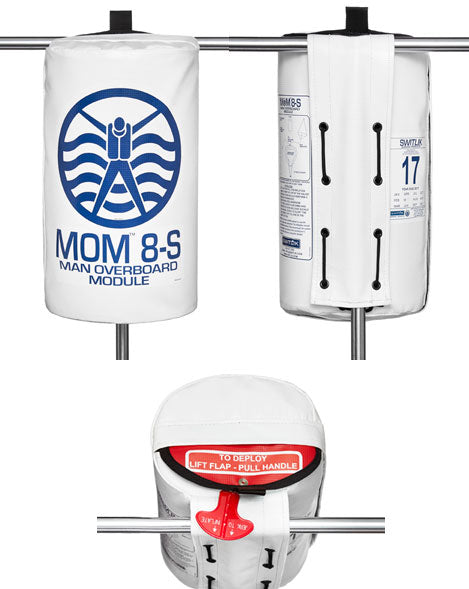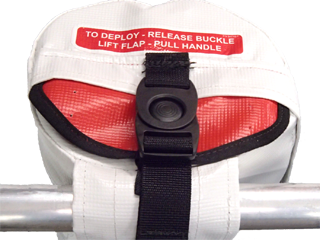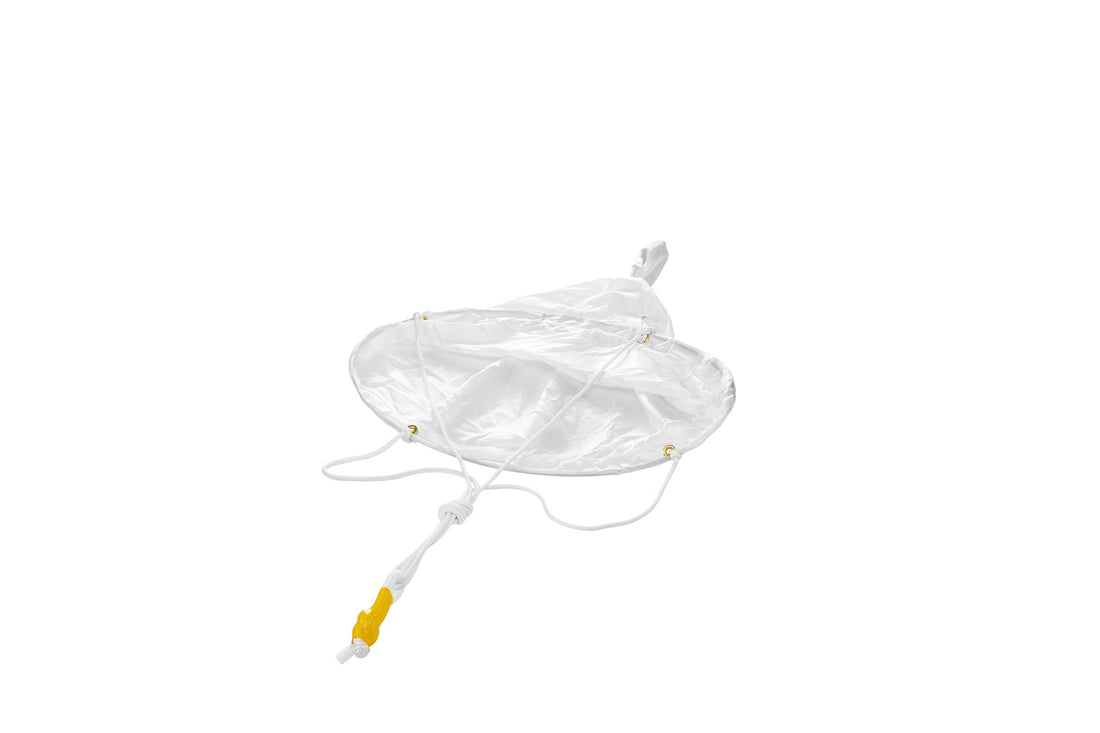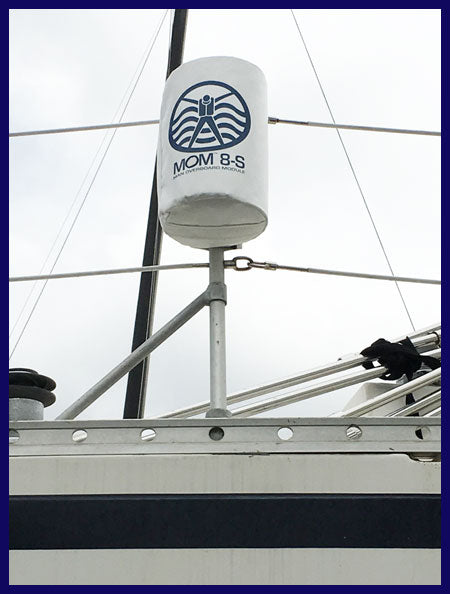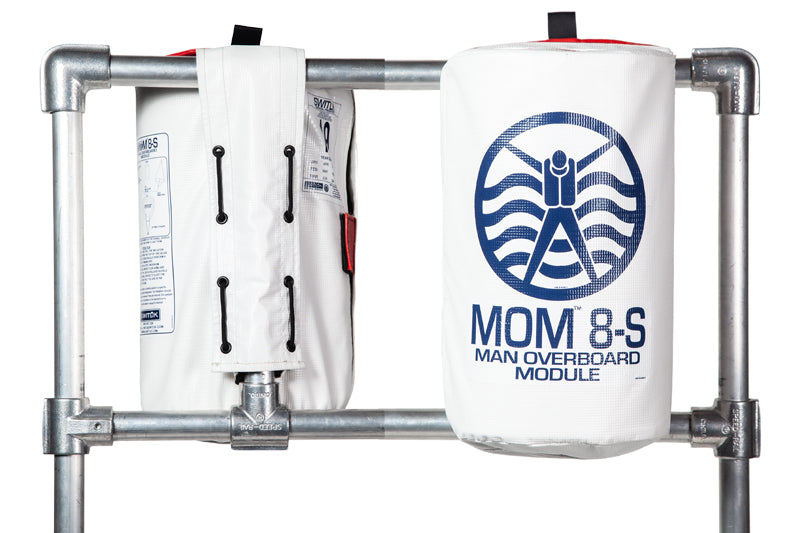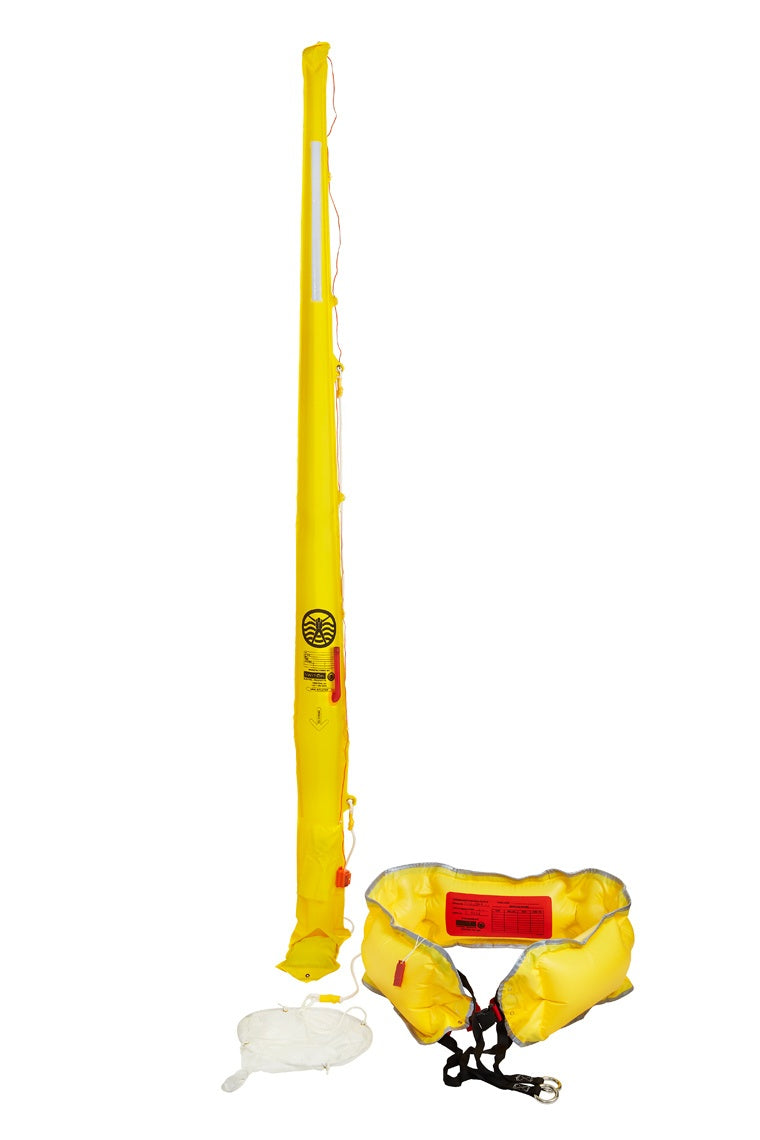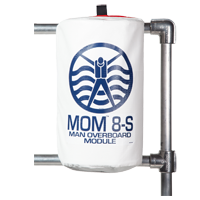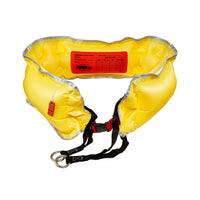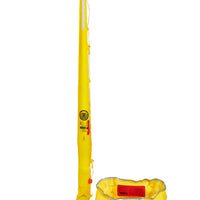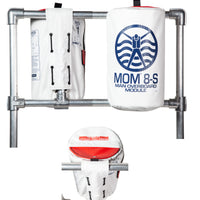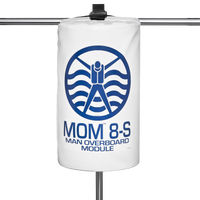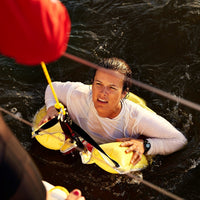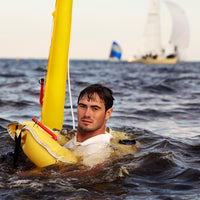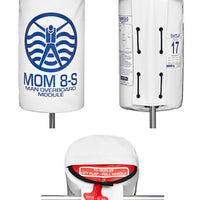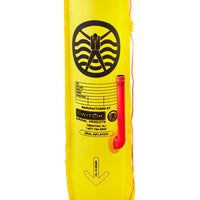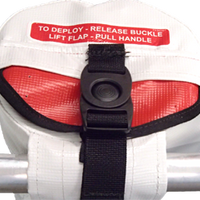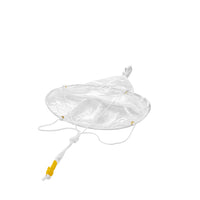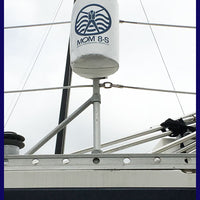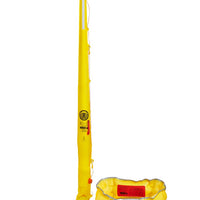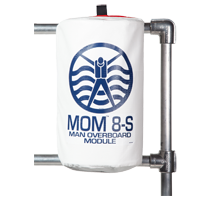 MOM 8-S - Man Overboard Module
The MOM 8-S, is designed to provide the market with a lighter, smaller version of the current MOM 8-A. The MOM 8-s is the fastest way to get all the necessary man overboard safety equipment to a victim in the water and gives you time to return to the victim in a safe and prepared manner.
The completely self-contained system is designed to be rail mounted to the stern of a boat providing instant deployment into the water near the victim. The Underarm Flotation Device will keep the victim afloat, while the pylon fitted with reflective tape and an LED light provides excellent visibility. The weighted sea anchor will ensure that the victim remains in the same location. With the durable lifting straps, getting a victim back on board becomes easy. When brought along side, the victim can be lifted vertically by attaching a halyard or other device to the durable lifting straps and eye rings on the Underarm Flotation Device.
Soft pack valise is made of Herculite® 80 Laminated Nylon. This case is tear and abrasion resistant, impermeable, mildew/rot resistant, UV resistant and easy to clean

Underarm Flotation Device (UFD) with

35+ Lbs. of inflated buoyancy 

6 ft Inflatable pylon with water-activated, lithium-powered, flashing light and 2 SOLAS reflective panels

16 in diameter, ballasted, self-opening Sea Anchor to reduce downwind drift

Rigged for manual inflation upon pulling the red handle on top. 

Easily mounted with an elastic lacing system. The unit can be securely fashioned to both rigid metal and wire rails.
The MOM 8-S is Self-serviceable with a 1-Year service interval.
NOTE: This unit is NOT rigged for automatic inflation. Meaning you don't have to worry about it firing off if it catches spray from waves or the hose.
Certifications: 

World Sailing Offshore Racing Special Regulation 4.22.1 for Man Overboard Lifebuoys
Pacific International Yachting Organization Special Regulations as Life Saving Equipment in Section 5.6

 

 

Valise:

 

Dimensions:

11.5"H x 6.5"L x 5.25"W

Weight:

15.3 lbs. packed

Material:

Heavy Duty Herculite® 80 Laminated Nylon (UV, Mildew, Abrasion resistant) 

Case Color:

White

 

 

Underarm Flotation Device:

 

Material:




Double Coated Polyurethane Nylon (210D)

Buoyancy:

35 lbs.

Inflated Color:

High Visibility Yellow

Inflation:

33g - CO2 cylinder

Lifting Straps:

1" wide tubular nylon webbing with 2 S.S. D-rings. (1,600 lb+ break strength)

Tethers

3/8" Floating line

Sea Anchor

16" diameter

 

 

Pylon:

 

Waterline Height:

6 ft.

Material:

200D yellow urethane-coated nylon

Color:

Yellow

Reflective Panels:

72 sq. inches

Ballast:

8 lbs.

Auto Light:

8 hr. flashing
The MOM 8-S is self-serviceable with a 1-Year Service Interval. Rearm kits are sold with service stickers for the following year to provide compliance for racing. Kits can be purchased through  SWITLIK Authorized Dealer & Service Centers.
Rearm Kit p/n S-4167-1