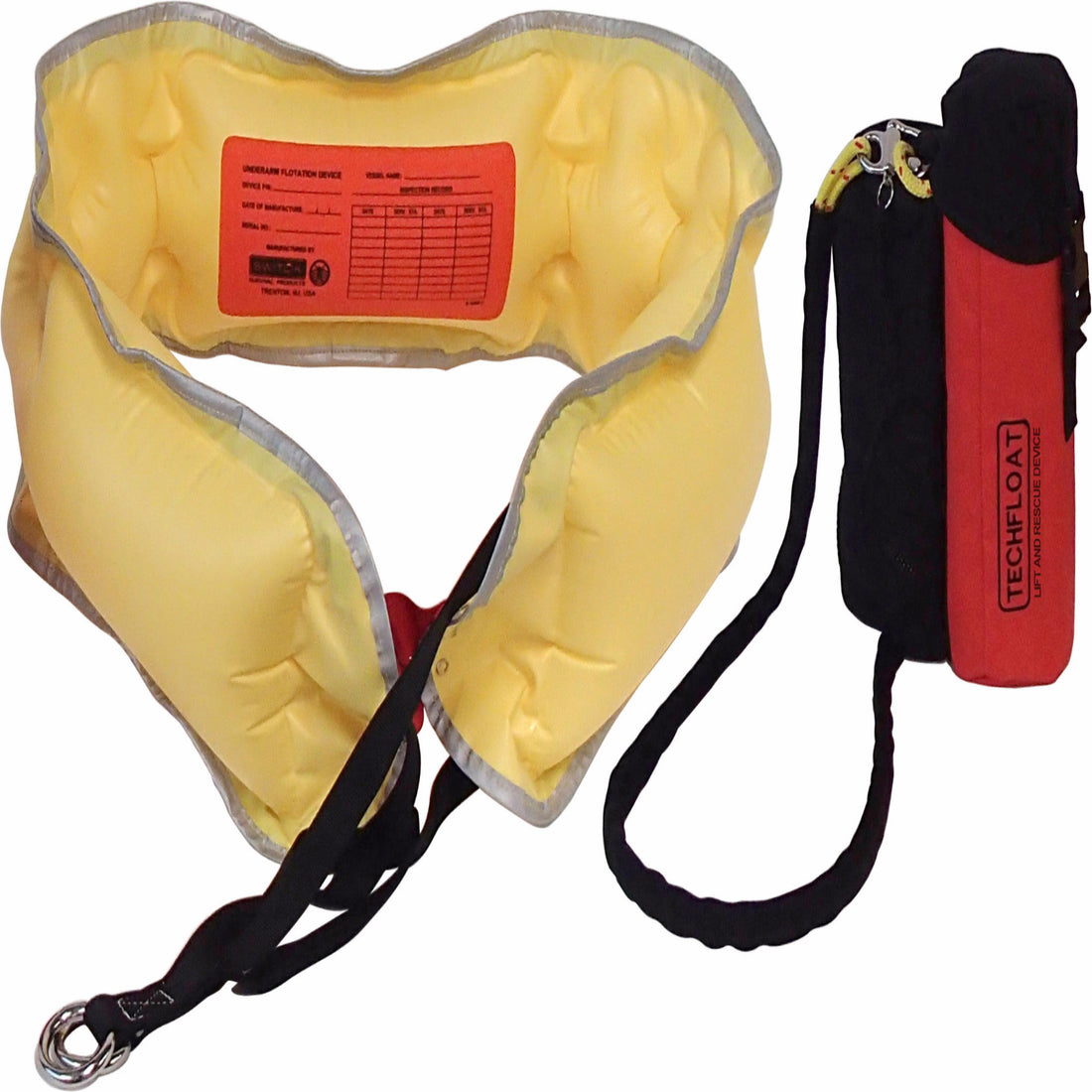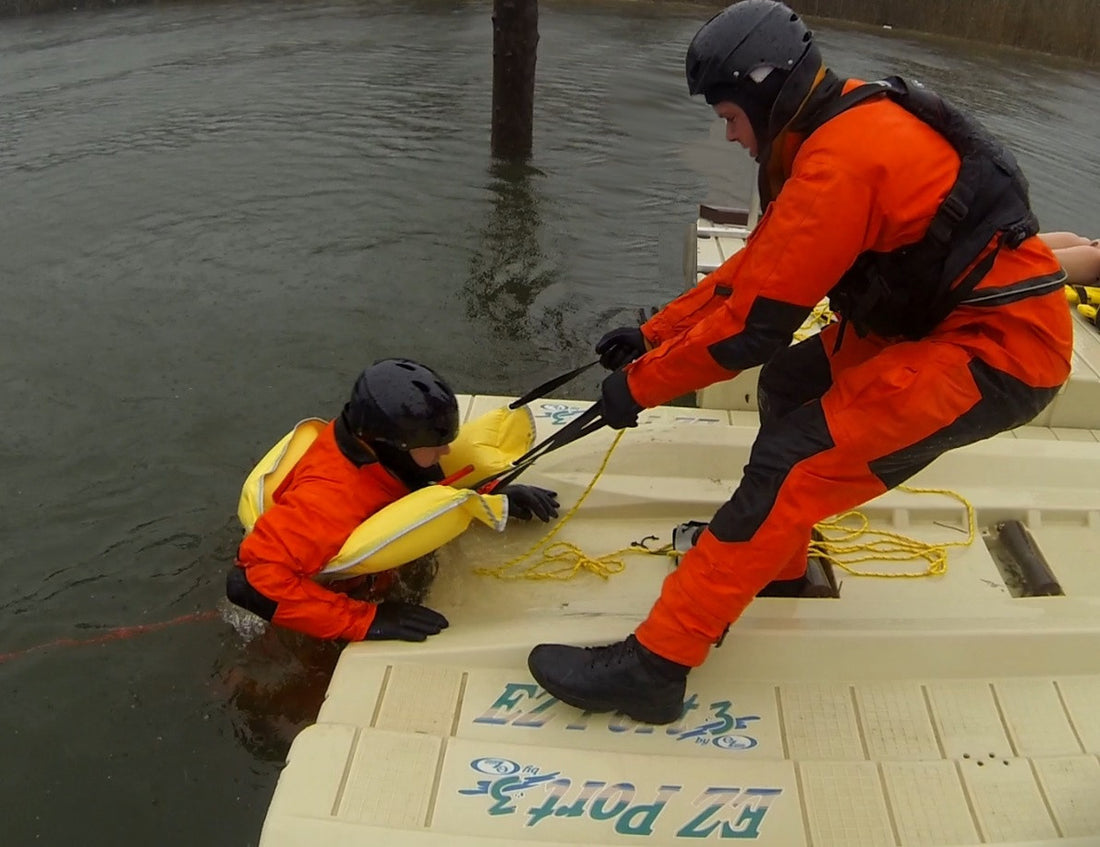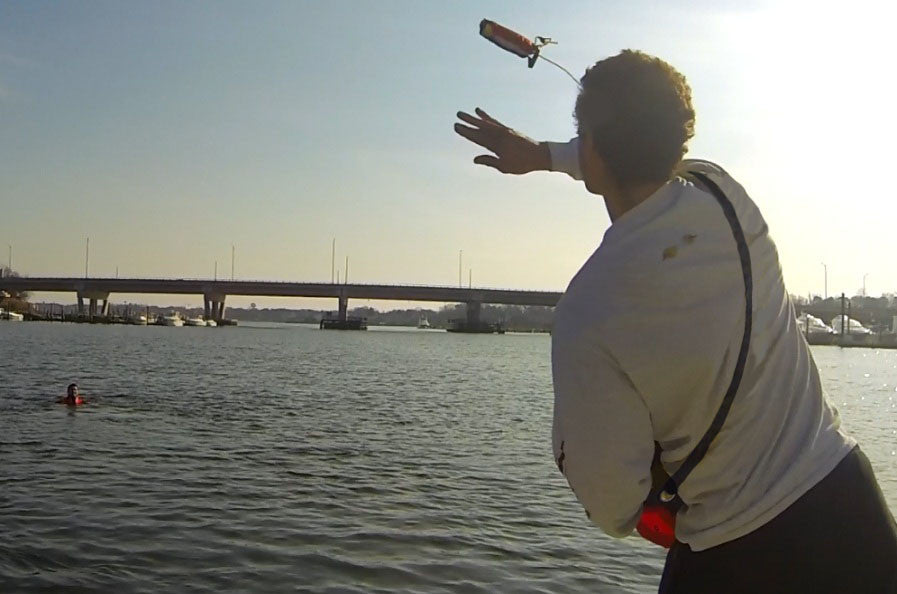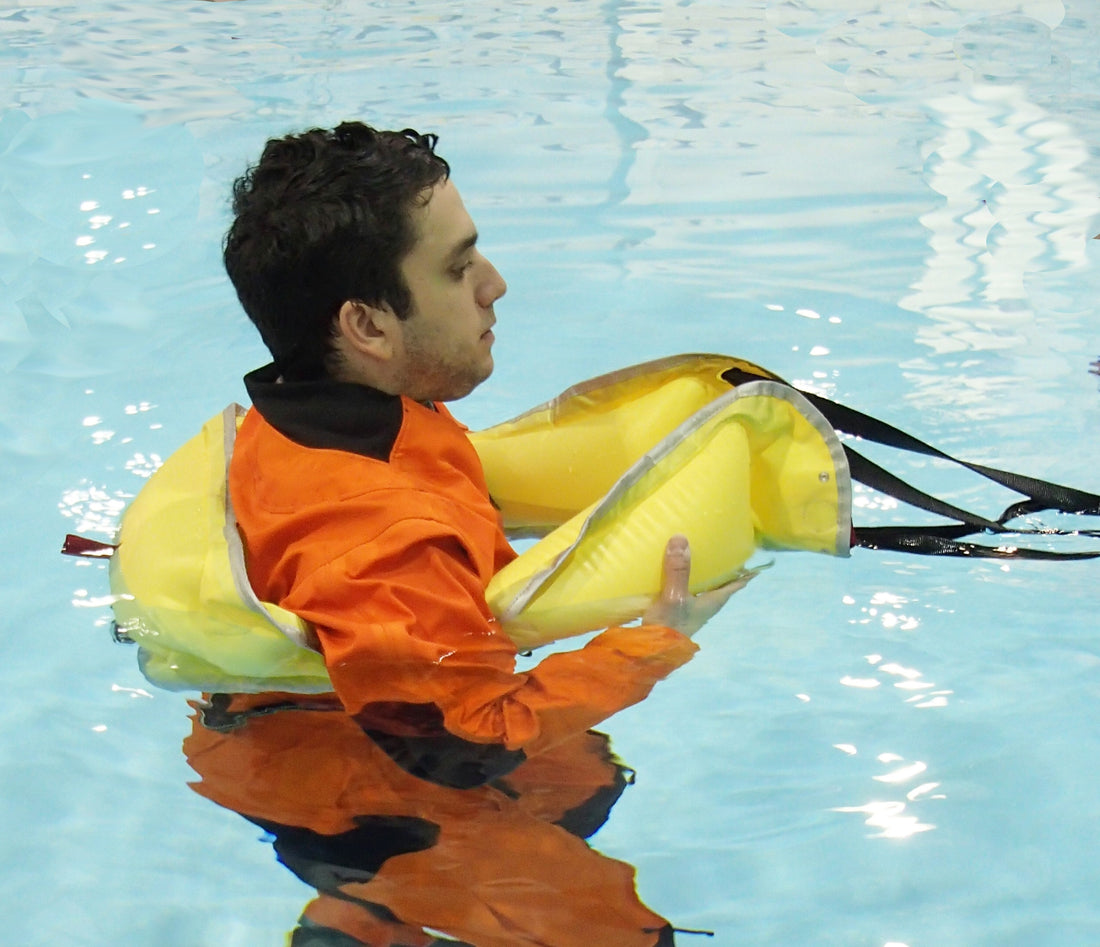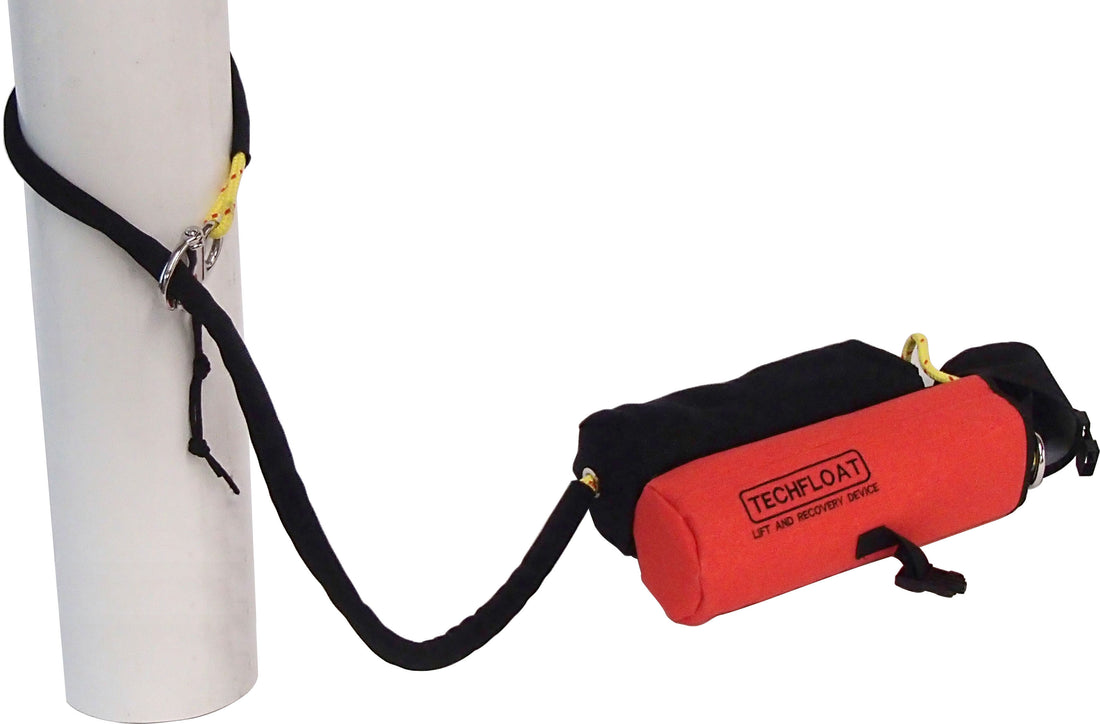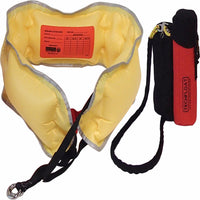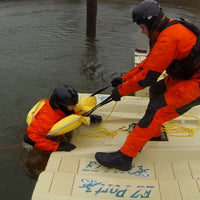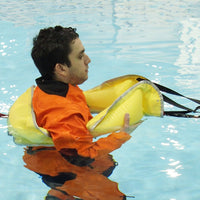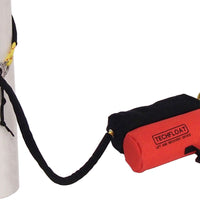 TechFloat - Inflatable Rescue Device
NEW and Improved Techfloat Lift & Rescue Device
The TechFloat is a throwable, inflatable rescue device for all-season water and ice rescue that has incorporated lifting capability. This combination of features make the Techfloat a complete rescue and recovery device for multiple scenarios and platforms. Including but not limited to: 
Swift Water
Still Water
Ice
High Angle
UAS/Drone Rescue
The TechFloat is worn with an over-the-shoulder strap, which connects the rescuer directly to the victim and leaves both hands free. The inflatable is removed from its valise, and easily thrown to the victim. The unit comes with 100 feet of highly durable floating line and has water-activated inflation. After activation, the victim places the inflated bladder around themselves, and the rescuer is free to retrieve the victim by means of the line attached between them.
UAS/Drone Rescue, Deliver underarm flotation device to victim at a distance

The Techfloat can be deployed to a distressed person-in-water from a distance using a drone. The inflatable is removed from the valise and attached to the drone, flown above and dropped to the victim. The underarm flotation device activates upon hitting the water and the victim can swim in. The floating line stays connected to the victim and the rescuer and is available in 100 ft. or 200 ft. lengths and is used to retrieve the victim. 
Access hard to reach areas
Perform search and rescue missions in all weather
Protect rescue team from potential risks in having to enter water
NOTE: Expected Shipping within 2 - 3 days.
Available with 100 or 200 ft. of 1/4" High Visibility Multi-filament Polypropylene Floating Line (Yellow) with avg. break strength of 1,700 lbs.

Underarm Flotation Device (UFD) with

35+ Lbs. of inflated buoyancy

Quick-disconnect snap shackle attached to the shoulder strap for use in swift water rescue scenarios. Can be used to tie-off unit to a stationary object.

Webbing enclosed over-the-shoulder strap connects rescuer directly to the Person in Water (PIW) and leaves both hands free to assist in rescue.

Water-Activated auto-inflation system

1,600 lb. lifting strength for hoisting PIW out of water.
Self-rearming kits available that include replacement cylinder and inflation bobbin
| | |
| --- | --- |
| Bag Dimensions: | 13in L x 8in H x 5in W |
| Weight: | 4.5lbs. packed for 100' cord, 6lbs. for 200' cord |
| Bag Material: | Coated Nylon |
| Bag Color: | Orange/Black |
| Line Material: | 1/4" Multi-filament Polypropylene Floating Line |
| Horseshoe Material: | Double Coated Polyurethane Nylon (210D) |
| Buoyancy: | 35+ lbs. (Horseshoe) |
| Chest Straps: | 1 1/2" Nylon Webbing with Quick Release Buckle |
| Inflation: | Replaceable 33g CO2 Cylinder |
| Techfloat Re-arm kit: | p/n S-4121-1 |
| Repacking: | One or two re-arm kits should be carried aboard. The Techfloat is easy to re-arm and the owner should become familiar |
| Storage: | Store Techfloat in cool, dry location. DO NOT STORE where the unit could get wet |