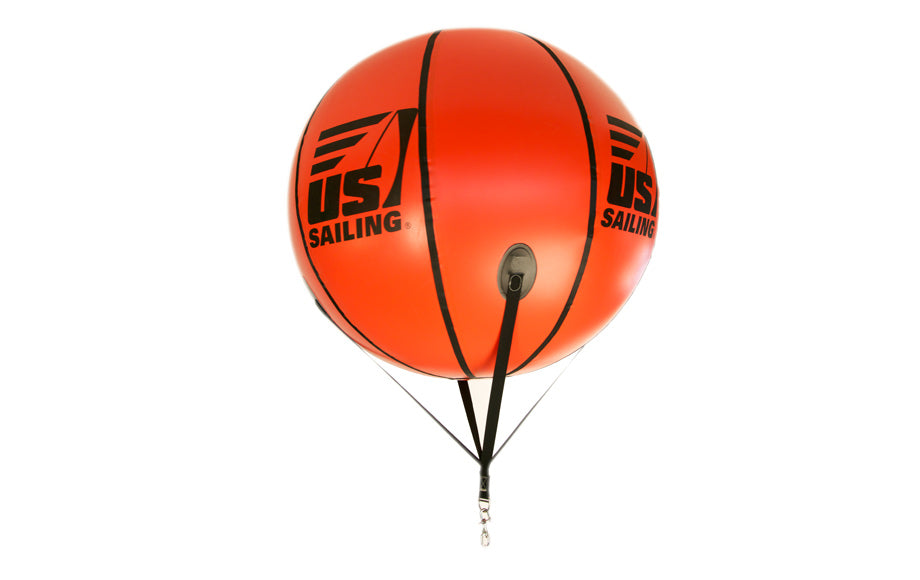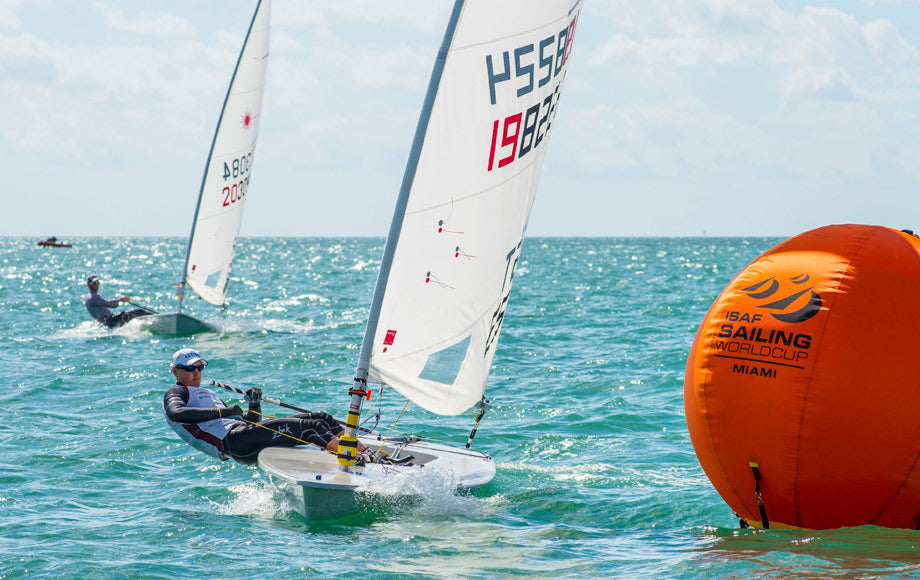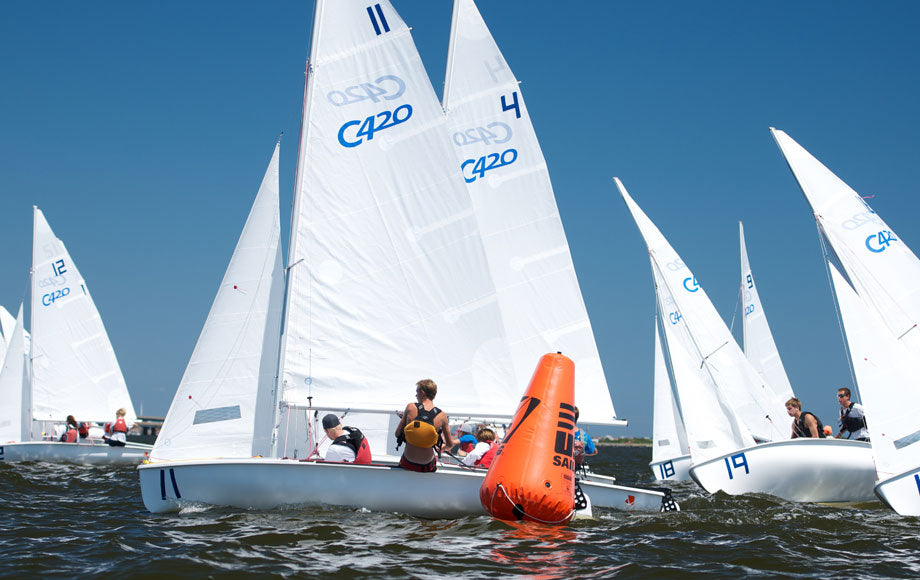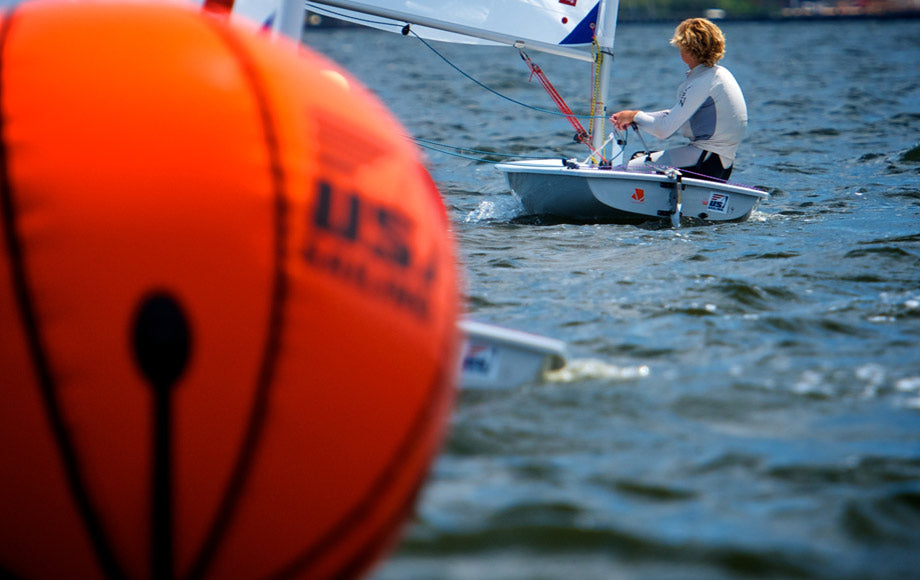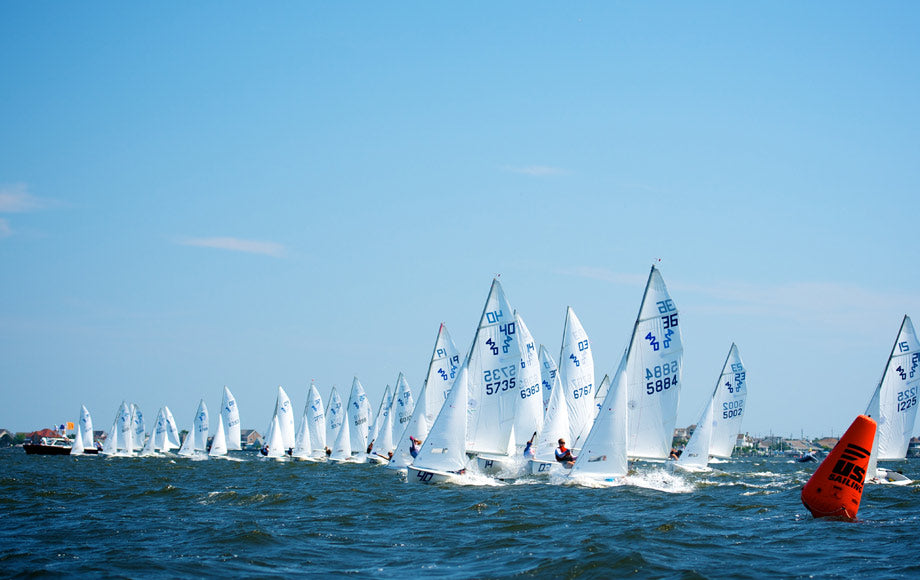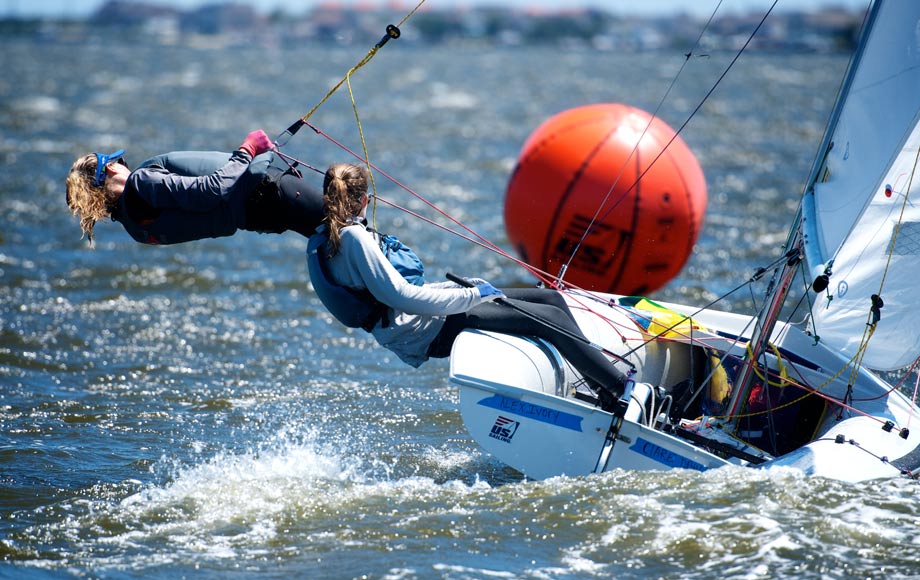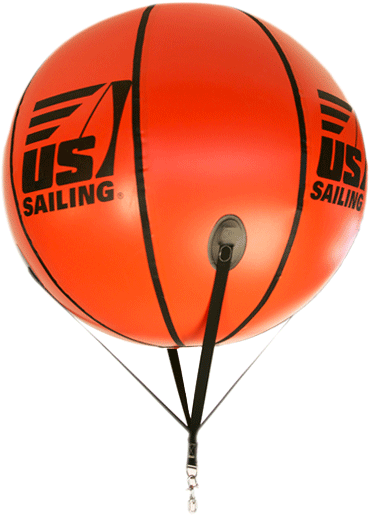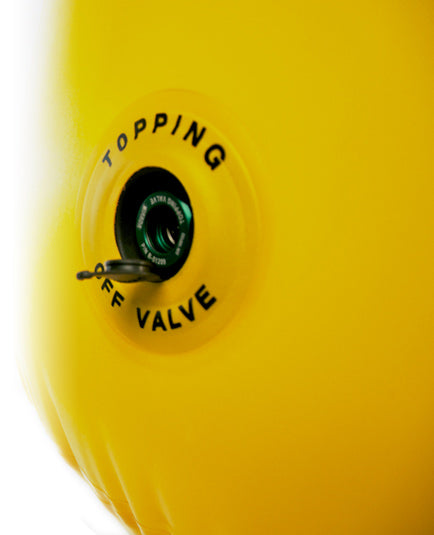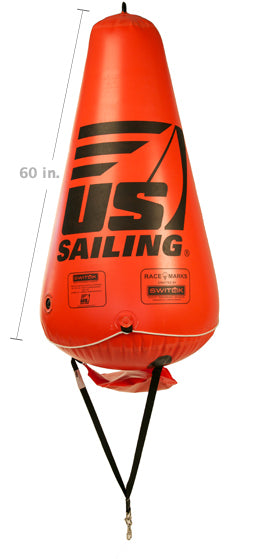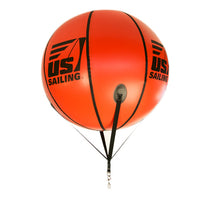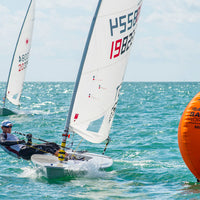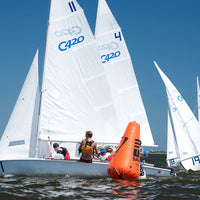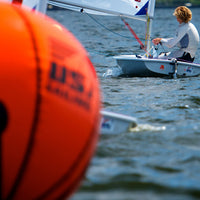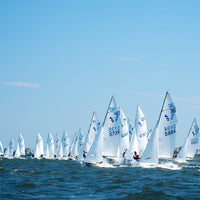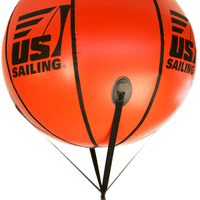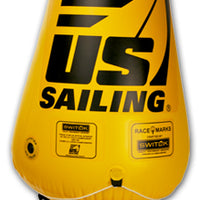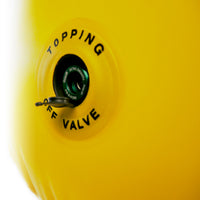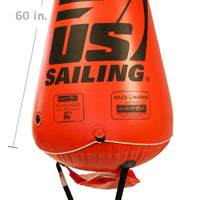 The World's Finest Race Marks
The SWITLIK Big Ball Race Mark - The SWITLIK Race Mark round ball design has been proven to provide the best visibility to racers in all conditions. The smooth surface of the ball provides unparalleled towing ability at speeds no other race mark can handle. Available in popular committee colors, yellow and orange, the SWITLIK Race Balls are appreciated by sailors and recommended by professionals.
The SWITLIK Starting Pin - The SWITLIK 60" Starting Pin makes setting a starting line simple and easy.  Its three point bridle and uniquely engineered ballast system is guaranteed to keep your starting pin upright and visible start after start.  With all sides featuring the Switlik easy to grab handles, race committees know it's a breeze to move when the conditions shift.
Available in 4' and 6' diameters
16 oz./sq yd. Urethane Double Coated Nylon Base Cloth
2 in. wide Nylon Webbing (500lb Attachment Point)
Anchor Rope Tether
Stainless steel D rings and swivel shackle
Abrasion/Puncture resistant
Heat sealed construction 
Towable at 50kts.
Commercial marine grade topping off valve with universal adapter included 
Starting Pin
60" side
| | |
| --- | --- |
| Product | Color Available |
| 4ft Round Ball | Yellow, Orange, Yellow & Black alternating |
| 6ft Round Ball | Yellow, Orange, Yellow & Black alternating |
| 5ft Start Pin | Yellow, Orange |