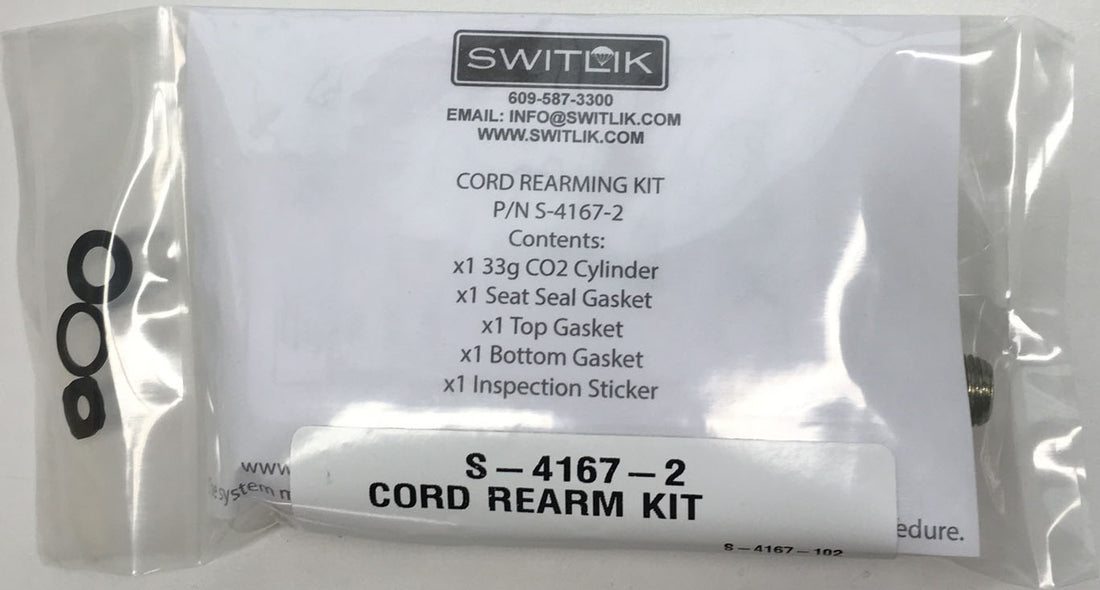 CORD Inflatable Life Sling - Rearm Kit
This is a re-arm kit for the SWITLIK CORD. Rearm Kit p/n S-4167-2 
The Crew Overboard Rescue Device or CORD, is an inflatable life sling, designed for man overboard emergencies for both leisure marine boaters and first responders. The CORD is intended to be used multiple times. The unit is Self-serviceable with a 1-Year service interval.
Re-arm kit includes:

2ea 33g CO2 Cylinders
2ea Seat Seal Gaskets
2ea Upper Gaskets
2ea Lower Gaskets
1 inspection sticker
1 re-inspection certificate
NOTE: Expected Shipping within 2 - 3 days.

Download Man Overboard Brochure
Download Product Owner's Manual
Download CORD Quick Start Guide