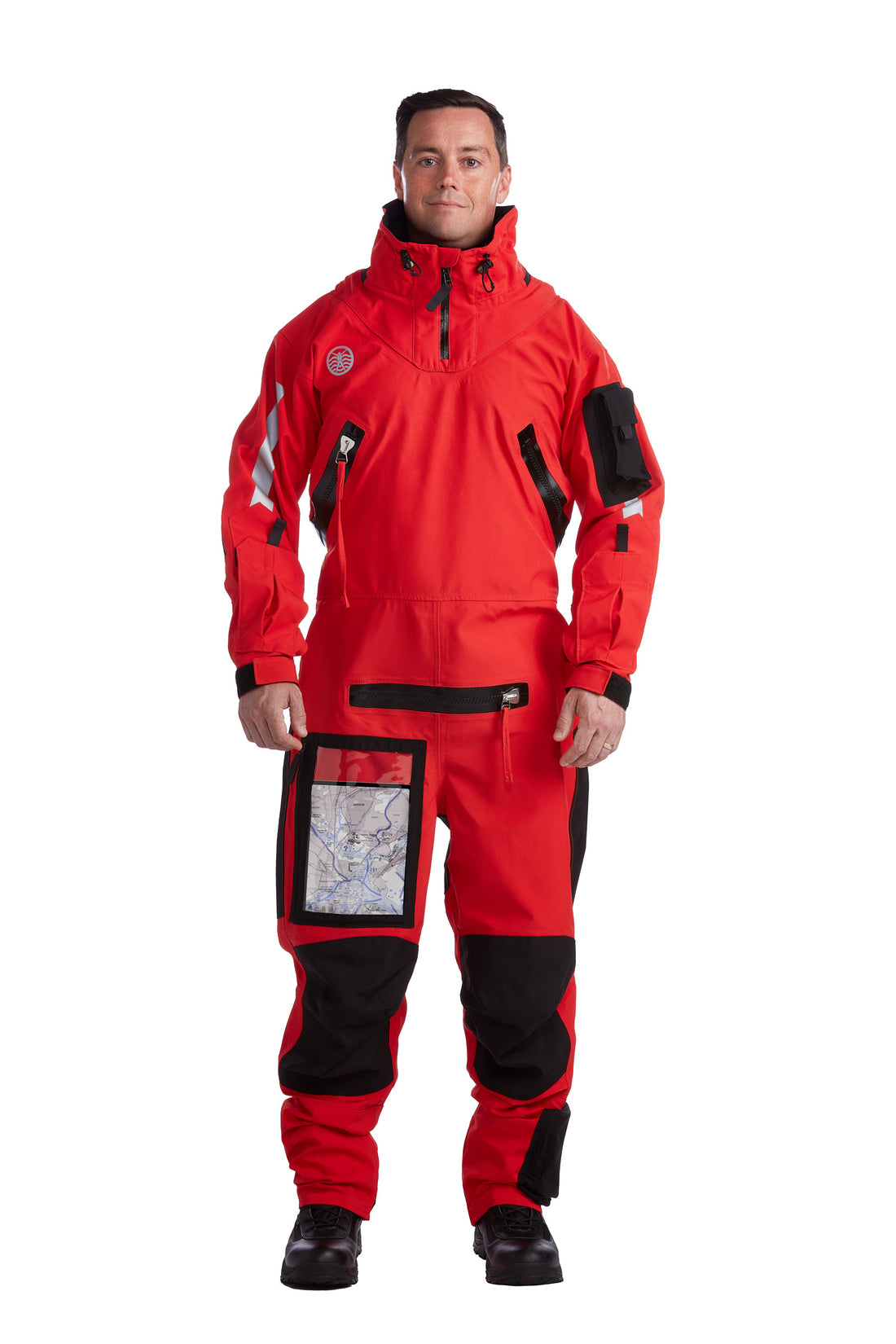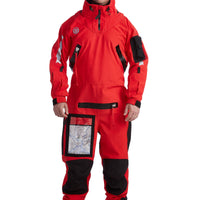 Full Custom Suit- *COMING SOON*
Full Custom Suit
Unique U-shaped low slung entry zipper design provides ease of donning, unassisted zipper closure and freedom of movement.
Articulated knee, seat, and elbow sections for increased mobility. Option to add abrasion resistant nylon patches over these areas.
Ergonomic patterned design for increased range of motion.
Optional fully unisex relief zipper for relief without suit removal.
Optional removable foam knee and elbow pads.
Internal suspender system.
Stretch and breathable laminate waterproof socks installed (Men's flight boot size 4-15 available).
Fabric/Colors Available:

Flame Retardant Fabric: Rescue Orange, Sage Green
Non-Flame Retardant Fabric: Red, Black, Hi-Vis Yellow, Sage Green

Suit Material:

Flame Retardant: 3-Layer PTFE Nomex
Non-Flame Retardant: 3-Layer PTFE Polyester

Sizes

24 sizes available
XS-Short to XXL-Long

Part Number:

CS01YYYZZ