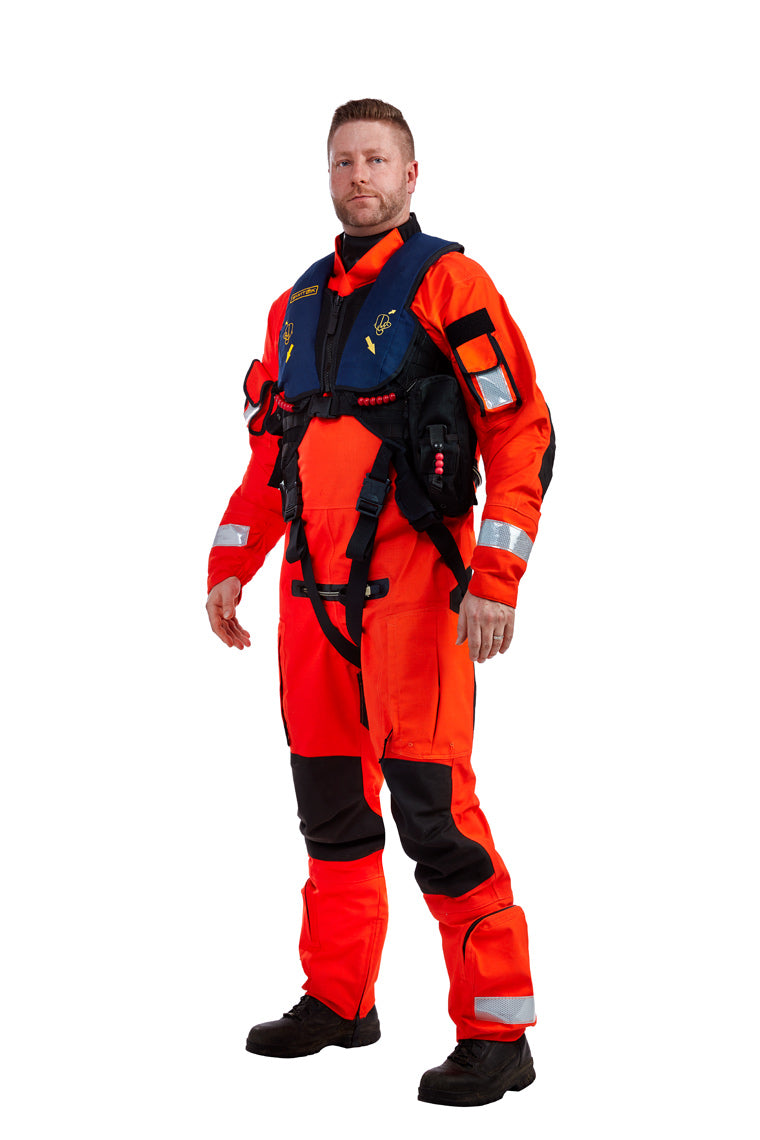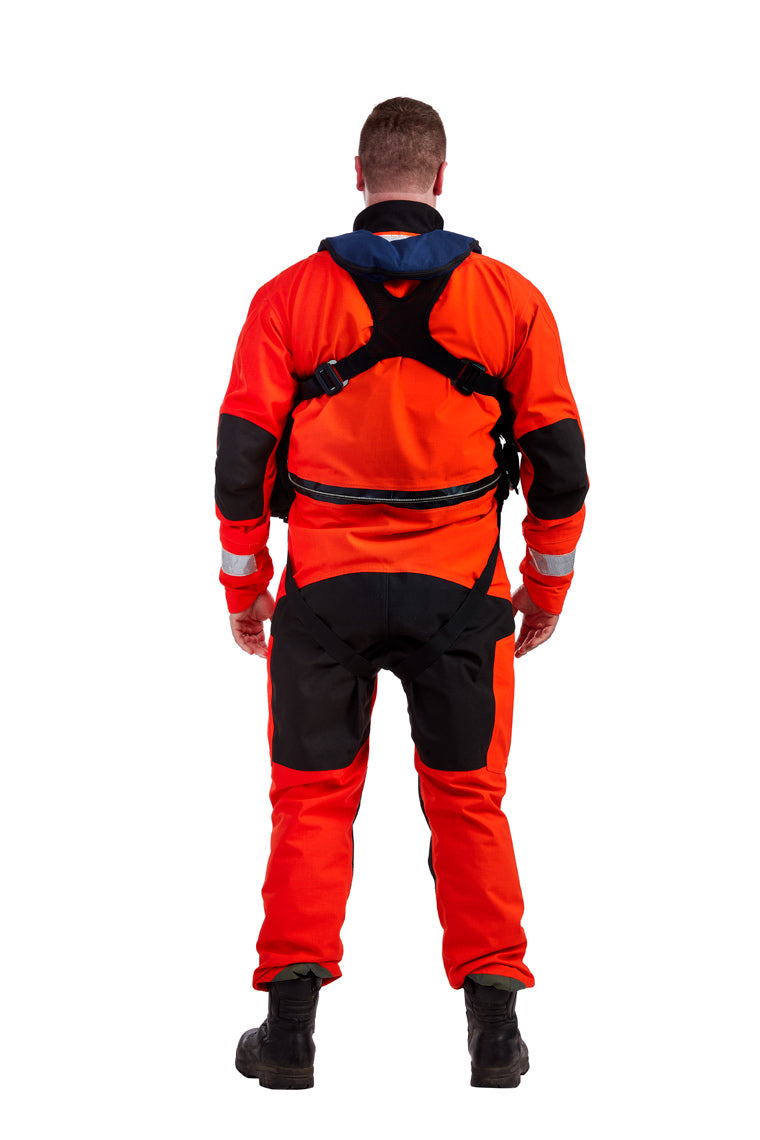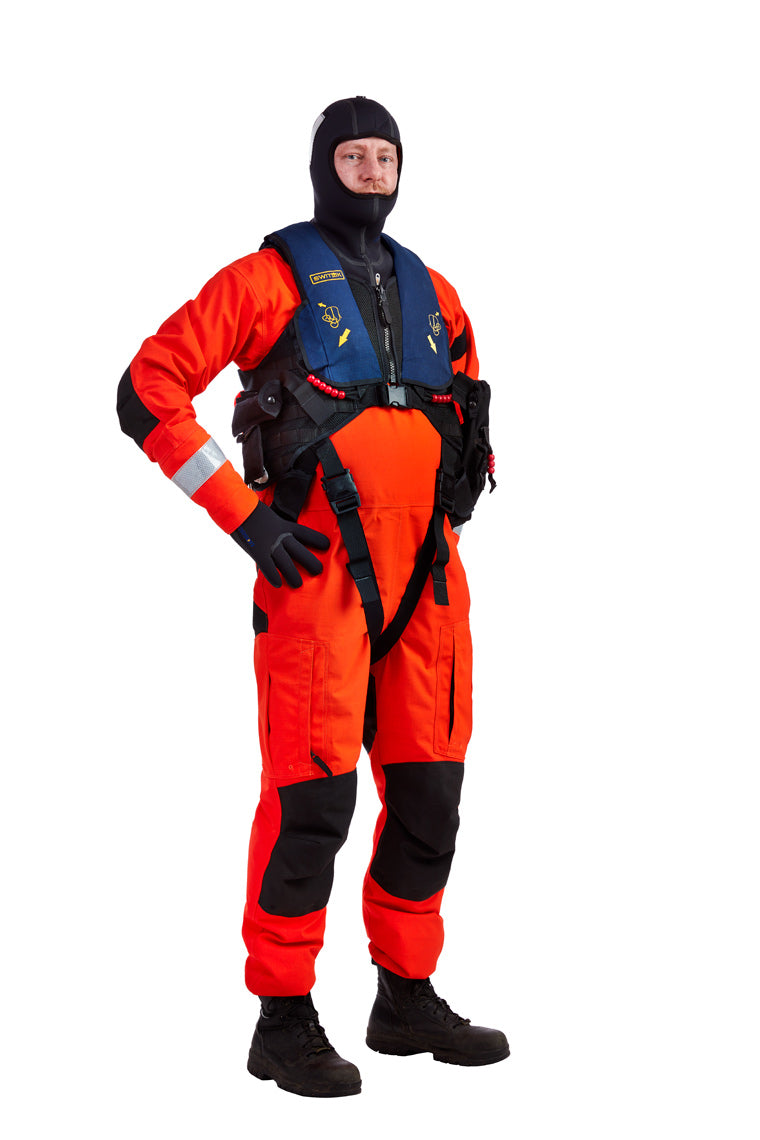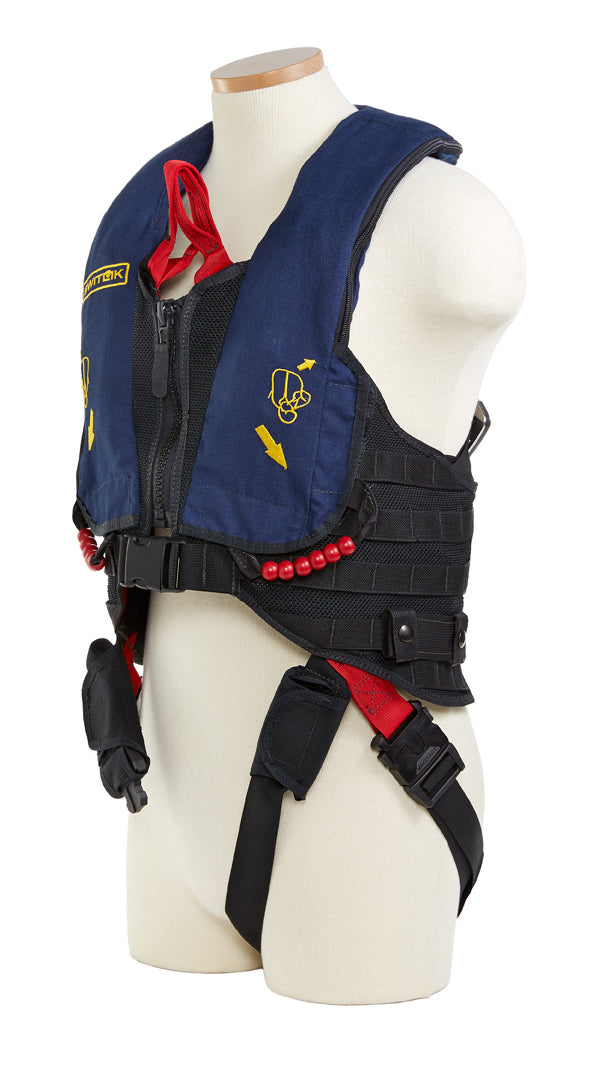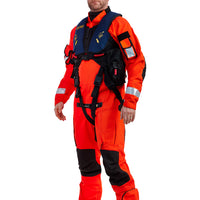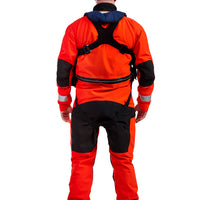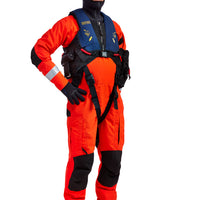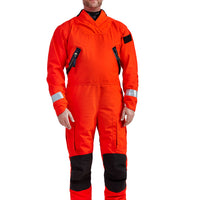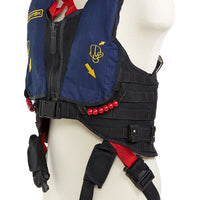 CAP 1034 - Survival Ensemble
CAP 1034 Life Vest, Dry Suit and EBS Combination
Working with Capewell Aerial Systems and Aqua Lung America, SWITLIK has integrated the SEA LV2 CA-EBS into the SWITLIK survival ensemble consisting of the ETSO Pilot and Passenger Suits and the X-Back MOLLE+ Life Vest. Together, the ensemble is approved under ETSO 2C503, ETSO 2C504 and CAP1034 for use in helicopter operations to and from helidecks located in hostile sea areas.
ETSO Pilot and Passenger Suits
- World's most comfortable, breathable, lightweight dry suit that is ETSO 2C503-compliant with a unique ergonomic design for increased range of motion during flight. The low slung entry zipper design provides ease of donning, unassisted zipper closure, enhanced comfort, and freedom of movement.
X-Back MOLLE+ Air Crew Vest
- The X-Back MOLLE+ vest comes standard with dual lifting straps, permanently attached leg loops, buddy line, TSO-approved hand-held strobe light and MOLLE attachments for customized equipment storage. The MOLLE+ is 
ETSO-2c504 approved 
and designed to be comfortable in the seated position.
SEA LV2 CA-EBS
- Compressed air system to be used as an emergency air source during an aircraft ditching. The SEA LV2 CA-EBS is lightweight and is designed to be used hands-free.
| | |
| --- | --- |
|  Product | Part # |
| ETSO Pilot Suit | S-3920-Y() |
| ETSO Passenger Suit | S-3920-Y() |
| ETSO Life Vest & EBS Package includes X-Back MOLLE+ Vest w/ Aqua Lung SEA LV2 EBS w/ 20" Hose & Nose Clip and Capewell Angled EBS Holster | S-3552 |